Morgan Samuel Price
Morgan Samuel Price, artist, teacher/mentor and author began her career at Hallmark Cards 1968. In 1972 she entered the fine art world. This career path has brought her numerous accolades and honors. Morgan is an elected a member of numerous prestigious art societies. She exhibited in more than 64 national exhibitions, 4 international exhibitions, seven solo museum exhibitions and in numerous Plein Air Invitationals around the country.
Along with previous achievements she has authored two educational art books: A Touchstone to Plein Air Painting and Oil Painting with a Basic Palette. She has also produced 13 Educational DVD's and 17 Video Tutorials.
Morgan Samuel Price's landscapes are composed of keen observation and observed fact. Masterful technique and love of paint allows her to express feelings for light and shadow cast by the moving sun. The work has a freshness and delight of the artist's faith in nature. Jean Stern PhD., Executive Director for the Joan Irvine Smith Museum of California Impressionists writes: Morgan Samuel Price is among the best of the true plein air painters of today, that is to say, artists who paint outdoors with the full conviction that the only way to capture the true, fluid effect of natural light is to paint outdoors, amidst that specific light. Details are listed on her website:www.morgansamuelprice.com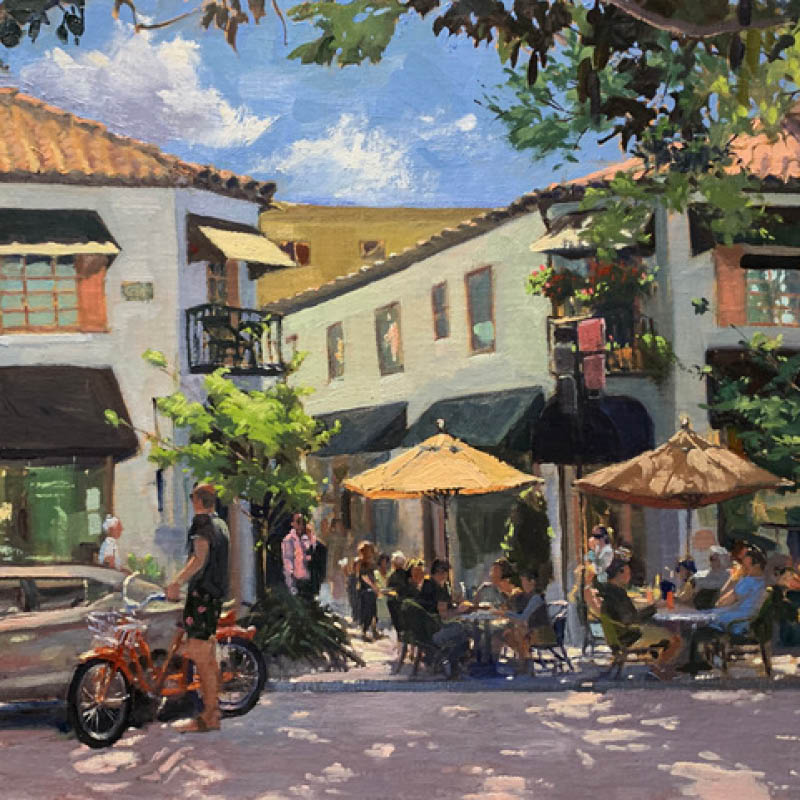 Oil Painting Workshop
A week of painting and exploration in Bar Harbor and the Arcadia National Park, Maine with Morgan Samuel Price. Here is your opportunity to work with Morgan Samuel Price and improve your skills during an intensive 6 night workshop in delightful Bar Harbor. Each day Morgan will paint helpful demonstrations and follow this with individual teaching with class members. There will be regular critique sessions and Morgan will pass on many tips to improve your work.
Highlights
First-class teaching by renowned artist and teacher, Morgan Samuel Price
Welcome Dinner
Tour of Bar Harbor and it's incredible arts scene
Painting, relaxation and sightseeing in Bar Harbor
Painting at Acadia National Park
Included lunch at Jordan Pond House
The iconic Head Lighthouse
Farewell Dinner
Inclusions
6 nights' accommodation in Bar Harbor, Maine.
Workshop 1 - 9 meals including breakfast daily, welcome and farewell dinner and one lunch. Welcome drinks and farewell drinks.
Arrival and departure transfers and transport as listed in the itinerary.
Sightseeing and painting trips.
First-class teaching by renowned artist and teacher, Morgan Samuel Price.
Intensive painting sessions including demonstrations, painting instruction and critique sessions.
The services of a professional workshop manager.
A certificate confirming the successful completion of the workshop.