Tony White
Tony White is a Watercolour Artist from Newcastle, Australia, however, is now residing in Hobart. He has established a great following with collectors and students alike. His work has been sold as far afield as Germany and the U.K. His social media following is gaining momentum and with over 10,000 Facebook followers, he is hitting his stride around the world. He is fast becoming a much sought-after tutor, having held many successful workshops for Art Societies all around the country and the Famous Bathurst School of Arts, as well as Brisbane Painting Classes. He is a regular contributor to Australian Artist Magazine. His style is traditional impressionistic landscape with a strong emphasis on light and atmosphere, but above-all else; FUN!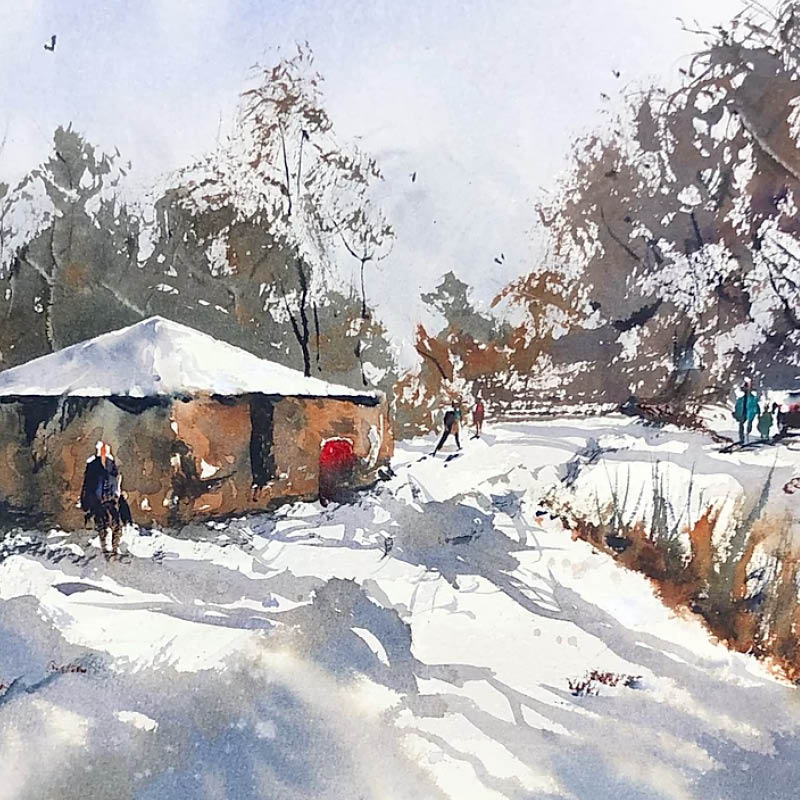 Watercolour Workshop
Twelve spectacular days of painting, sketching and exploring the picturesque regions of Victoria and NSW along the mighty Murray River. We will paint Bendigo's rich gold history, cruise along the Murray River on a historic Paddle steamer the PS Emmylou for three nights and finish the tour in Corowa, the birthplace of Federation. Tony White will show you how to capture the best of the Murray River in watercolour. This will be a wonderful opportunity to discover these charming towns and enjoy the exceptional scenery and history of the region. LIMITED SPACES - only 8 cabins available!
Highlights
4 night's accommodation in a 4-star hotel in Bendigo.
3 nights' accommodation on the Paddle steamer Emmylou.
4 nights' accommodation in a 3-star hotel in Corowa.
19 meals including breakfast daily – one dinner in Bendigo, two lunches & three dinners on the PS Emmylou and one dinner & one lunch in Corowa.
Welcome drinks and farewell drinks.
Arrival and departure transfers.
Great fun painting and sightseeing in the Bendigo, along the Murray River and Corowa.
Workshop accompanied by a professional workshop manager.
First-class teaching by renowned artist and teacher, Tony White.
Intensive painting sessions including demonstrations, painting instruction and critique sessions.
The services of a professional workshop manager.
A certificate confirming the successful completion of the workshop.